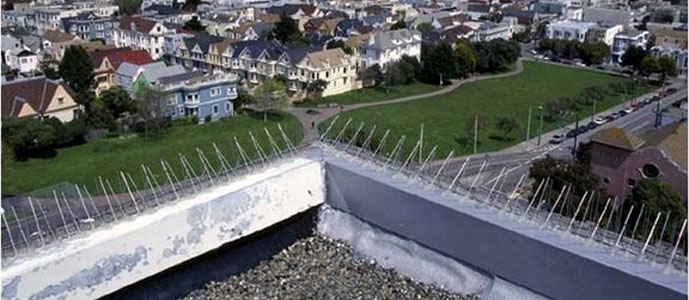 Bird Exclusion
Birds can cause disease from their droppings as well as large costly messes on cars, hardscape, roofs, and you (if they're a good shot).
Kilauea Pest Control provides expert services of bird control in Honolulu and all of Oahu. We specialize in bird control, removal, and exclusion, and can even clean bird residue and nesting material to ensure customer satisfaction.
Between their droppings and nesting materials, birds in Hawaii can cause damage to signage, walkways, cars, and other belongings under their perches. There are several types of bird treatment services that we do to remove unwanted bird activity including trapping, exclusion, cleaning, birth control, and other deterrents designed to keep birds away while being cost effective.
Many wild birds have parasites, diseases, and pose health risks. If they are in, or around your home, your health may be adversely affected. These birds must be removed. Removal of these nuissent birds must be done, and should only be performed by trained and licensed professionals.
Our Oahu Bird Control Services include:
Inspection and Assessment
• Installing Bird Spike, Netting, etc.
• Installing Deterrents
• Catching our Target Birds
• Humanely Removing and Relocating
We've treated everything from birds nesting in residential attics to airport hangars and from trapping pigeons and doves in Waikiki to exclusion netting on commercial buildings. Call us today for a free onsite inspection and quote at 737-BUGS (2847.)