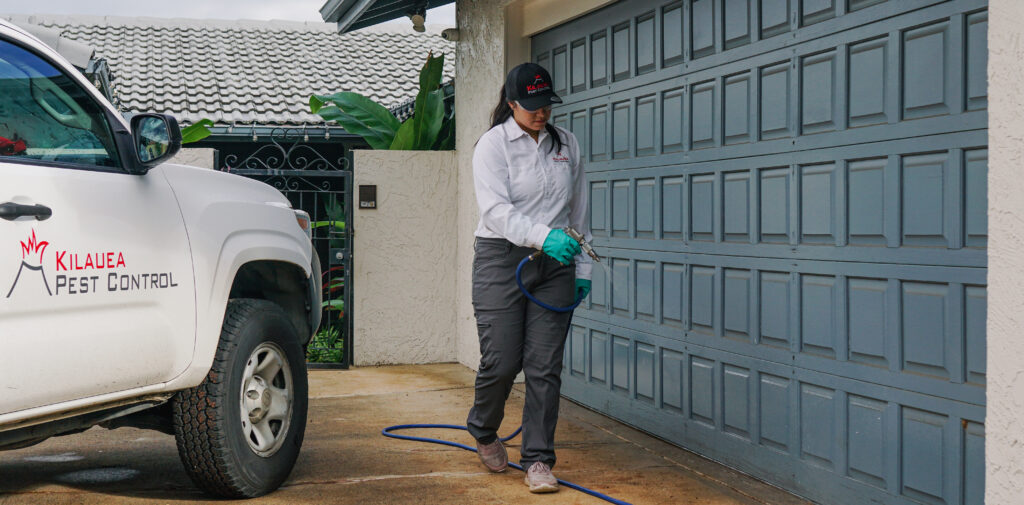 Pest Control Specialist Job Description:
Kilauea Pest Control is seeking Pest Control Specialists to join our industry leading, locally owned and operated team. Enjoy providing timely, satisfying, responsible, and effective pest solutions fulfilling the needs of our local residential and commercial communities around the beautiful island of Oahu.
Technicians regularly communicate with customers to schedule appointments and explain service details. They provide excellent service by being on time to appointments, answering phone calls or promptly returning messages, and doing a thorough treatment for customers.
What's in it for you:
Enjoy a paid training program designed to equip you with the tools and licensing to excel professionally.
Receive a company service vehicle and cell phone.
A flexible, independent work environment.
Engage in satisfying work resolving the concerns and issues of our community members and businesses.
Access to best in class resources, tools, and technology.
A work-life balance that is focused on the your well-being.
Opportunity for career path and advancement.
Opportunity to supplement income with sales and other bonuses.
What you will do:
Establish effective working relationships with a variety of customers and partner with them on best practices to identify and solve pest problems.
Service customers within a designated route.
Keep up to date on company protocols, services and industry conditions to enhance service of pest control solutions.
Use handheld computerized equipment to document structural, sanitation and pest issues.
Minimum Qualifications:
High School diploma or equivalent. Must be 18 years of age or older.
Two years of work or military experience. Previous customer service work is highly desirable.
Valid Driver's License with an acceptable motor vehicle record. Drive and maintain a company vehicle and equipment in clean and proper operating condition.
Willing and able to work 40 hours per week. Willingness to work weekends as necessary. Sunday's are always off. Nights once or twice a month are a plus, but not required. General 8:00am – 5:00pm work schedule and flexible days off.
Must be able to pass a drug screen, background check, and physical exam.
Physical Demands:
Lift/Push/Pull/Carry up to 50 pounds chest high occasionally.
Physically perform the essential duties of the position which include lifting, bending, kneeling, crouching, reaching, balancing, walking, standing, talking and listening.
Must be capable of wearing a respirator.
Possess or able to obtain required pest certification and/or business licensing pursuant to state/local law. Paid training provided to obtain pest licensing.
Sales Job Description
Commission pest control sales. Previous sales experience required. Very flexible work schedule. Training, uniforms, etc. provided. Year-round sales positions available. Door-to-door sales experience preferred. Need to have own transportation.
If you are interested in employment, please email your resume to HR@KilaueaPest.com, call 808-366-5262, or enter your information below.