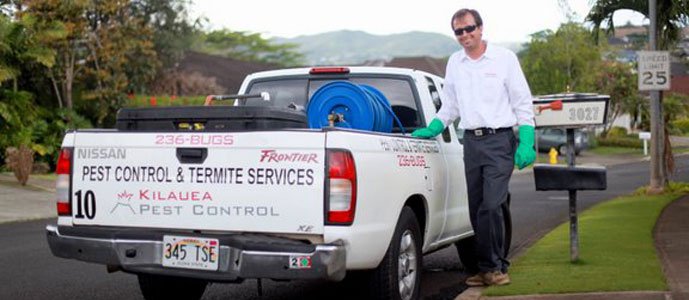 Employment
Have a clean driving record
Be able to pass a background check including a drug screen
Be on time to appointments
Have good verbal and writing skills
Be readily able to take and carry out instructions
Be professional and service oriented
Pest Control Technician Job Description:
Technicians regularly communicate with customers to schedule appointments and explain service details. They provide excellent service by being on time to appointments, answering phone calls or promptly returning messages, and doing a thorough treatment for customers.
Sales Job Description
Commission pest control sales. Previous sales experience required. Very flexible work schedule. Training, uniforms, etc. provided. Year-round sales positions available. Door-to-door sales experience preferred. Need to have own transportation.
If you are interested in either of these positions, please email your resume to kilaueapest@hawaii.rr.com or fax to (808) 262-4801.