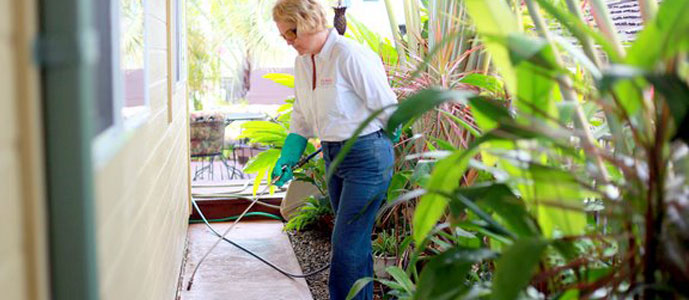 Your Technician
All of our technicians are trained to be specialists in the art of safe and efficient pest management. Our technicians take continuing education courses both in-house, and in professional forums. Their most important jobs are safety and communication with customers about their service.
The day before your regular service, your technician will call to let you know he or she will be coming out and set up a time to do your service. We provide you with the direct number to your technician to make scheduling easier. When work on your home is completed, a service ticket will be left at the doorstep providing an invoice and record of the work performed.
If you need your technician to come back and treat any problem areas in your home, we provide free reservices in between your regular services. Customer satisfaction is of the highest importance to us. If at any time you have a question, please call 236-BUGS (2847).