It's 4:53PM on a Friday and you get a call from one of your high-end condo tenants, they complain "we are melting and sweating in our unit! It is hot … and something stinks in here!" The central air conditioning fan is working, but it's only blowing warm and foul-smelling air. Your tenants aren't happy.
Miraculously, you find an available AC repairman to stop by the following morning. The repairman spends hours trying to figure out the issue, racking up the cost of the repair quickly. Finally, the problem is identified, somewhere in the wall voids between the ground floor condo and condenser unit on the 3rd floor a roof rat has chewed through essential wiring.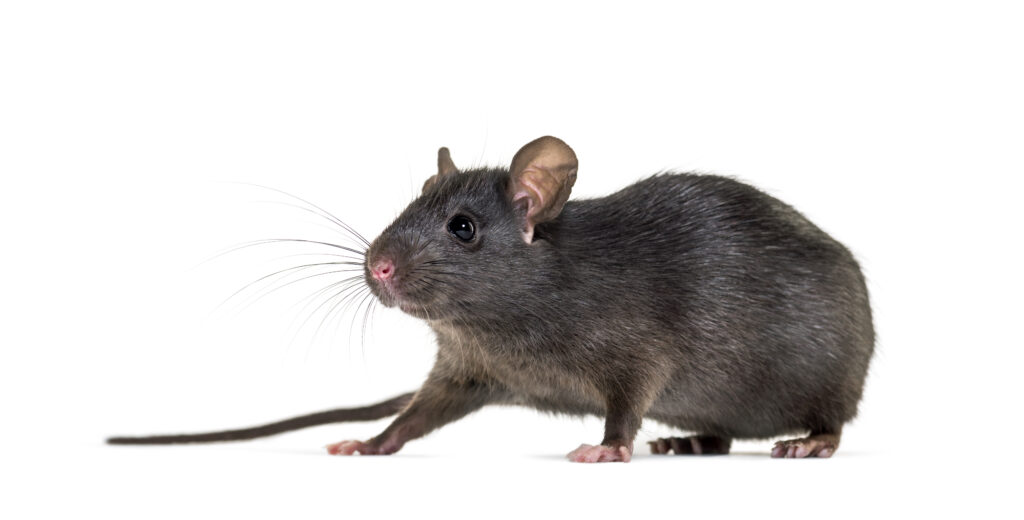 This is going to be a difficult, lengthy, and expensive fix. The tenants are going to be hot and frustrated for days until it's repaired. What a headache!
Upon further investigation, the foul smell is traced back to rodents roaming and living throughout the ductwork. The rats enjoy the safe and cool environment that the AC system offers. There is rat urine and droppings throughout the ductwork, so it makes sense that the tenants have noticed foul smells recently!
Rodents, most commonly the roof rat, can cause headaches and nasty problems for property managers on Oahu. They may chew through electrical wires which can lead to the start of an electrical fire. Occasionally, when a fire is regarded to be caused by an "unknown origin," it's not unlikely that a rat was involved. Where there is a rat, you can be sure that it is chewing on something.
Rats' front incisor teeth are specifically designed for gnawing. These teeth don't have any roots and grow endlessly throughout their life. Rats are required to chew on material like wires, wood, drywall, even concrete—almost anything—to grind down their incisors. If left untouched, the teeth can grow up to 4 inches in one year! If you have rats living in your property, they are going to find something to chew on and likely cause some problems. For this reason alone, you want to control rodent activity on your property.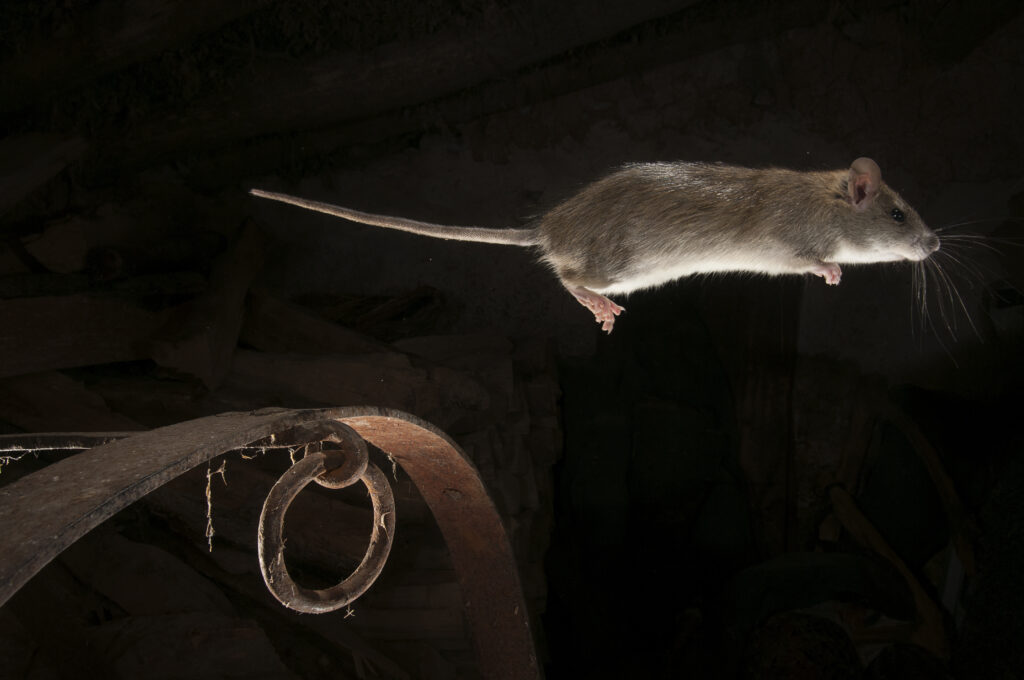 Rodents are incredibly capable of squeezing through tight areas and gaps. It is reported that rats can collapse their rib cage and squeeze through areas as small as even a quarter. This makes it difficult to keep rats out, but you can identify easily accessible areas for rats and take preventative exclusion measures. This might include sealing gaps around the AC units, inspecting vents and doors for broken areas or large gaps, installing special mesh screens, or reducing vegetation and standing water that might encourage rodent activity.
Rat urine and droppings not only cause a foul and unpleasant smell, but they are vectors for pathogens and viruses that may causes diseases, allergic reactions, and undesirable symptoms. The Centers for Disease Control (CDC) lists leptospirosis, hantavirus pulmonary syndrome, and salmonellosis among many others as diseases transmitted by rodents. These diseases may be spread by "breathing in dust that is contaminated with rodent urine or droppings" or "eating or drinking food or water that is contaminated by rat feces."[1] Not only will their droppings and urine cause sanitation and pathogen issues. Rodents will shed up to 500,000 body hairs in a single year. These loose hairs are also responsible for allergic reactions and adverse symptoms for humans.
Rodents may also transmit disease indirectly via fleas that they might carry. The most infamous is the bubonic plague, but there are many other diseases that can be transmitted this way. According to State of Hawaii Department of Health Disease Outbreak Control Division, Murine Typhus is a disease carried by rodents and it has been reported in Hawaii every year. An infected flea carries the disease throughout the entire duration of its life and may transmit it to multiple humans. It can cause rash, fever, headaches, vomiting, nausea, and stomach and body aches.[2] When dealing with a rat infestation or nesting area, you will want to sanitize and thoroughly clean the area to combat the smell and the potential hazard for pathogen transmission.
Rodents may cause a host of problems for property managers on Oahu. The best way to avoid these is via preventative measures and regular maintenance. Pest control professionals will be able to perform a walkthrough and inspection of a property to identify conducive conditions, options for rodent exclusions, and trapping and exterior bait box strategies. This will help a property manager to be able to focus on managing human tenants rather than nasty uninvited rodent roommates.
Kilauea Pest Control offers free rodent and pest control consultations. Contact Kilauea Pest at (808)236-BUGS(2847) for a free consultation today.
---
[1] https://www.cdc.gov/rodents/diseases/direct.html
[2] https://health.hawaii.gov/docd/disease_listing/murine-typhus/