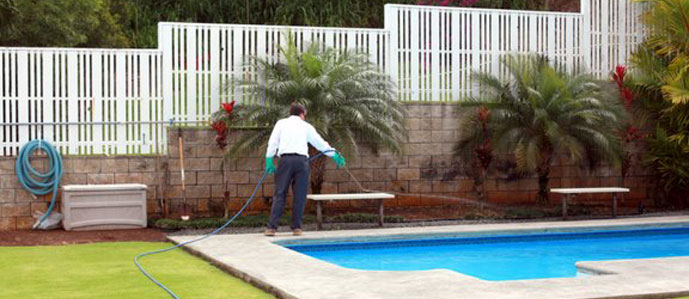 General Pest Services
Kilauea's general pest service includes regular treatment for most structural pests including ants, roaches, centipedes, millipedes, mice, silverfish, spiders, wasps, and pantry pests. Your technician will assess the pest needs at your home and treat them based on your needs.
The first time we treat the property (initial treatment) will be both inside and out. The regular service (monthly, bi-monthly, or quarterly) will generally be outside. However, we will come inside at no charge for any interior pest activity during or in between the regular treatments.
Not only do we provide pest control and termite control service island wide, we specialize in the unique pests that afflict some neighborhoods more than others. For example, there are some areas of Hawaii Kai, Kaneohe, and Makakilo that we have observed large centipede populations. The Glaber Ant and White Footed Ant seem to prefer the wet Windward and North Shore areas of Oahu, usually using the vegetation around homes and buildings to nest in. Big Headed Ants, on the other hand, tend to be seen in East Oahu and Central Oahu. Making these distinctions are important to exterminate these pests.
Some pests require an extra service fee for control. These include fleas and ticks (indoor), bedbugs, carpenter bees, carpenter ants, termites and second story paper wasps.